About Design Lab
The project was delivered in partnership with Architecture at the Edge based in Galway, and began during deep lockdown, until the world started opening up again in summer 2021.
A significant skilling up and training stage supported six local designers and creatives – Ciara Coogan, Molly King, Lua Flannery, Alessandra Longino, Jacqueline Glynn and Joanna McGlynn – to further develop skills to enable young people to shape space. These designers became the programme's brilliant Design Ambassadors, the 'on the ground' leads, working alongside teachers, to introduce ideas and concepts to local school children.
The Ambassadors ran a series of workshops in 3 schools and 90 students. They included virtual site visits, designing through online resources and desktop model making to realise the brief. Through these, the young people developed their ideas about the built environment into a collective brief and design ideas for a more young-person friendly space in Galway.
The young people, Design Ambassadors and MATT+FIONA realised their collective ideas of belonging, wellbeing, imagination and purpose in a series of 3 full scale installations in the Printworks in Galway in summer 2021.
SPONSORS
With great thanks to Arts Council which made this project a reality, funded by Arts Council Capacity Building Support Scheme.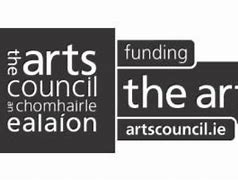 Arts Council Capacity Building Support Scheme
Project Funder