About Made in Oakfield
In partnership with Hull City of Culture 2017, Made in Oakfield was a twelve week design project that culminated in a one-week build. Matt + Fiona worked with students from Oakfield School in Hull, helping them to design their own allotment 'den' on the school's nearby plot. The den serves as a satellite classroom for extra-curricular activities and as a sheltered space when working on the allotment.
During the workshops, Matt + Fiona got each participating student to plan out what type of space they wanted. The students then modelled these designs in 3D. Aspects from all of the designs were then incorporated to form the final design.
The project had a variety of supporters that made it possible. It was built in just 5 days by the students themselves, staff at Oakfield School, the Matt + Fiona team, and a steadfast group of hardworking volunteers.

NO LIMITS
Made in Oakfield was part of the NO LIMITS programme. No Limits is the learning programme for Hull UK City of Culture 2017. Building upon Hull's rich history of innovators, radical thinkers and creators, it uses the power of culture to help generate thinkers and thinking in Hull.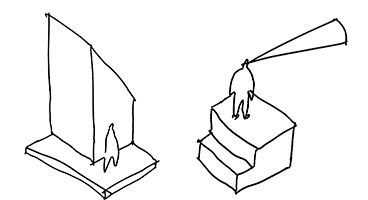 PITCH & LOOKOUT
Several of the students' designs incorporated the idea of a change in level, with a potential lookout point. Another student introduced the idea of a steep, pitched roof – and the two were combined in the final design.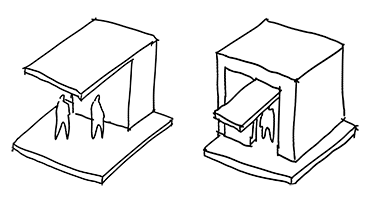 CANOPY & PIVOTS
A common theme amongst many of the desings was to have moving mechanical elements – walls and roofs that would open up. The allotment plot can sometime become flooded and muddy, and so the students designed a decked area with a canopy to shelter them from the weather. The final design has pivoting walls that open to create a canopy above the deck.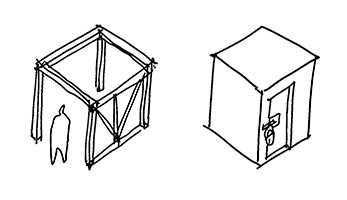 FRAME & SECURE
During the first design workshop, the students identified characteristics that they were looking for in their new allotment den. Primarily, they wanted a sleek, well-built structure as opposed to something built from found materials that is typical of most allotments. This was partly influenced by their need to have a secure structure to prevent break-ins.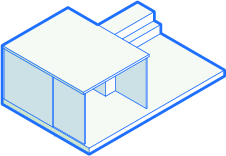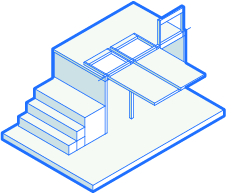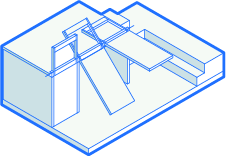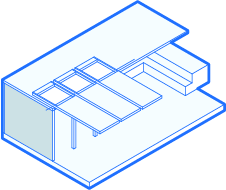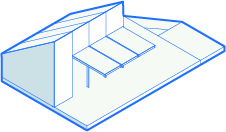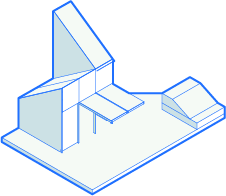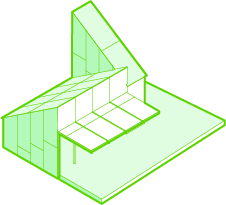 SPONSORS
With great thanks to Hull UK City of Culture 2017 which made this project a reality, and to our generous sponsors made this project possible.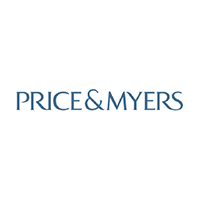 Price & Myers
Consulting Engineers
As ever, Tim Lucas, partner at Price & Myers, has been instrumental in the design and construction of the structure, advising on every stage of the build.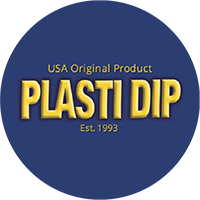 Plasti Dip Uk
Rubber Paint Manufacturers & Suppliers
The entire structure was coated in Plasti-Dip, a waterproof liquid rubber paint. Plasti Dip UK generously supported us with the custom RAL colour we required – from our initial tests through to the final build.
Sign-Up to out Mailing List
We will occasionally send out an email outlining new BUILD projects.