What is BUILD 2016?
In partnership with The National Trust, BUILD was a week long summer school for children and young people that took place in August, leading to the creation of an eye-catching and interactive site-specific installation in front of Sutton House led by collaborative, architectural-educationalist duo MATT + FIONA.
Building on the Borrowers theme, participants were encouraged to find hidden or unusual nooks and crannies around the house. These were surveyed and modelled to explore the potential for imagined inhabitation by little people. Through a process of scaling and adaptation, these model moments evolved into an external installation during a week of designing, building and making at the front of Sutton House. The result created a new arrival sequence, shifting how inhabitants feel as well as presenting the opportunity for seating and performance as part of the summer events programme.
Borrowers photographs by Rah Petherbridge.
Ages 8-14
1. School Workshops
June 10th + 16th
Two free workshops take place at Sutton House with participating schools.
2. BUILD Starts
August 1st
Free morning talks and mini-workshops for Explorers & Builders – followed by paid afternoon workshops for the Builders who, over the course of the week, will construct the main installation.
3. BUILD Completed
August 6th
Launch & Celebration in the afternoon/evening – the young people can showcase their work to friends, family and the public.
4. Open Public
August – September
The installation remains open to the public for August and September. De-mounting and recycling will take place at the end of September.
A Life in the Day – What Happens During BUILD?
Engage with Designing & Making
BUILD offers young people two ways to engage with designing and making: 1) Those who would like to drop in for one or more free taster sessions which happen every morning (Explorers). 2) Those who would like to be part of the BUILD itself in the afternoon, attending paid workshops focussing on the sequential build of the main installation (Builders)
Workshops & Talks
Some of the afternoons saw 'mini talks' and workshops take place, open to both Builders and Explorers. These were followed by mini-build or modelling exploration developing the themes of the talks. The talks and mini-build sessions were designed as stand-alone activities, but, if completed in sequence, built up to form a comprehensive curriculum relating to the BUILD.
Build Sessions
Every afternoon the BUILD itself took place. Over the course of the week this developed from imaginative design conception to testing ideas to building at full scale to realise the creation. The installation is inspired by a pre-established theme – the Borrowers – and is based on a modular system to ensure a high quality and exciting output but with a good degree of degree of adaptability so the Builders could become confident designers in their own right and take control of configuring their environment.
BUILD Celebration Event
On completion of the week-long BUILD, there was a high-profile, well-publicised celebratory event where our young builders showcased their work to friends, family and the wider public.
Interactive Installation
The interactive installation will remain in place over the summer holidays. At the end the materials will be recycled or disposed of in a sustainable way.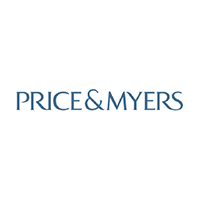 Price & Myers
Consulting Engineers
Tim Lucas, partner at Price & Myers, has been instrumental in the design and construction of the structure, advising on every stage of the build.

Archmongers
Architects & Educators
Architects Margaret Bursa and Johan Hybschmann, founders of Archmongers, ran an afternoon workshop during BUILD 2016. As well as running a successful architectural practice, the duo have also been undergraduate architecture tutors for a number of years now.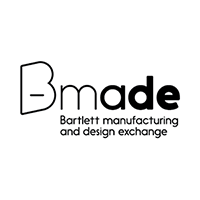 B-Made
Bartlett Manufacturing & Design Exchange
B-Made at the Bartlett very kindly allowed us access to their workshop for a week to CNC the 1500 nodes for the structure. Their advice and expertise helped massively with the process.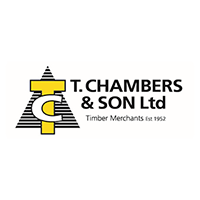 T. Chambers & Son Ltd
Timber Merchants
Timber Merchants T. Chambers kindly provided the all of the timber for the structure as well as various tools, screws and other supplies.
397 Romford Rd. Forest Gate E7 8AB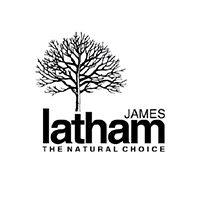 James Latham
Sheet-wood and Timber Distributors
A large majority of the sheet-wood used was kindly donated free of charge by Lathams Ltd, without which BUILD 2016 would not have been possible. Lathams are a country-wide distributor of sheet-wood, softwood and hardwood timber.
Who is BUILD aimed at?
Giving local young people the opportunity to design and make at a scale which empowers them to realise they can shape their local built environment
Provide a high quality cross-curricular learning experience for up to 120 school children from 4 local schools in half day, on-site workshops in June
Enable 20 young people (the BUILDERS) to receive a high quality introduction to designing and making at a large scale over 6 days in August
Provide a variety of exploration and 'skilling up' sessions to a drop-in audience every morning over 4 days in August
Create a scale-shift entrance and performance space for the enjoyment of the public visiting Sutton House during August and September
Sign-Up to out Mailing List
We will occasionally send out an email outlining new BUILD projects.