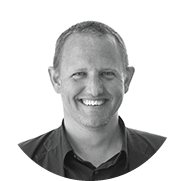 Matthew Springett
Architect
Dip (Dist) RIBA ARB FRSA
About Matthew
Matthew Springett is principal of London based architectural practice, MSA. He studied at St Martin's School of Art and The Mackintosh School of Architecture, Glasgow, before graduating from The Bartlett School of Architecture in 1998, winning the RIBA Silver Medal and Bannister Fletcher Prize. He worked with Chris Wilkinson Architects and for Sir Nicholas Grimshaw before establishing MSA in 2001.
He is an accredited RIBA Client Adviser specialising in education design and a Fellow of the Royal Society for the Encouragement of the Arts. He also sits on the Brent Borough Council Design Review Panel and has taught over the past 14 years at the Bartlett School of Architecture in Year 1, as well as being an undergraduate technical tutor. Matthew has lectured widely in the UK and abroad; discussing his and MSA's work method and teaching as well as running a practice.
Matthew contributes to the RIBA Part 1 and 2 lecture programs at the Bartlett School of Architecture and has been an RIBA consultee for education design. He is currently running a unit at the Oxford Brookes University.
Matthew's office offers a creative studio environment in which collaborative working is encouraged. The practice has a long-term R&D strategy based on active 'making' which encourages input from all staff. As well as building design, MSA explore the broader realms of architecture through built installation projects, and have recently won and delivered projects in the United States and UK. MSA's work has been widely exhibited including 2008 solo exhibition "BIGSMALL" in London. Matthew's work was been recipient of the Royal Academy "Best First Time Exhibitor" in 2002.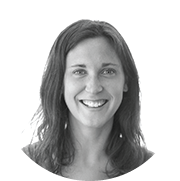 Fiona MacDonald
Educator
MA DipArch FRSA
About Fiona
Fiona endeavours to bridge design and participation in her practice, particularly from the point of view of young people. In her architectural training, she completed her undergraduate studies at Edinburgh University where her work was nominated for the Bronze Presidents Medal and won The Lighthouse Award.
Her postgraduate studies were at The Cass in London where her final year project was nominated for the Silver Medal and won RIBA London's Live Community Project Award: She set up a 6 month spatial Renga exchange (Renga being a traditional form of Japanese collaborative poetry where verses are sent from one poet to the other) between twenty school children in Nobiru, a tsunami-affected part of Japan, and ninety school children in London to pool their ideas for what makes a home, and the fundamentals of rebuilding a community after such a devastating natural disaster. She has taught architecture at both Edinburgh University and The Bartlett.
Outside academia, Fiona has become experienced in opening up the built environment to the wider community. For three years Fiona ran the education projects at the architecture charity, Open-City, home of the Open House London weekend. She has just completed a re-mapping of the Olympic Park for young people with a group of 12 year olds for the Building Exploratory and LLDC. Fiona is a Director of Design Education cic, an organisation which enriches design teaching in schools through bringing designers and makers into the classroom, and is working with the GLA to broaden the design strand of the London Curriculum.
Our Mission Statement
Providing understanding about spatial design and the built environment though constructive teaching, play and making.
Allowing young people to see how we and shape and influence the spaces in which we live work and play and testing this through constructed site specific installations.
Exposing young people to the processes involved in design and construction within the built environment and allowing them to be inspired and open the possibility of new career paths.
Encouraging young people to work collaboratively with a collective goal.
Providing opportunity for participants to explore and respond to a unique architectural setting.
Sign-Up to out Mailing List
We will occasionally send out an email outlining new BUILD projects.